A sample of paintings by artist Miriam Dretler
Click a painting below the slideshow to view it in Lightbox mode
"These recent works on paper were painted with watercolor and gouache in the countryside of England, Scotland, Cape Cod, Maine and Pennsylvania. Being outside and studying nature is a great education and thrill. To create art in this way is an inspiration..."
Slideshow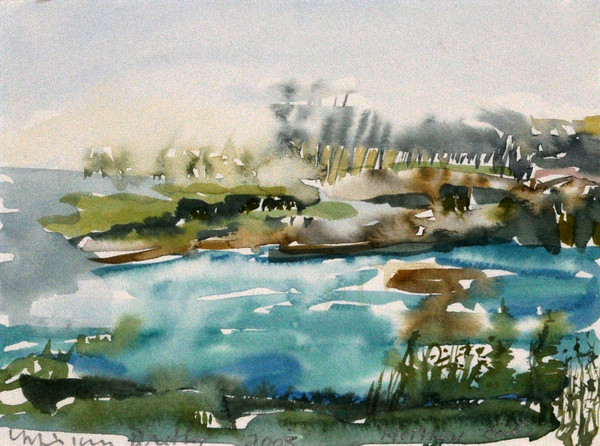 Watercolorist Miriam Dretler-Winneg
Miriam studied water color painting in Boston at Mass College of Art in 1982. She currently teaches watercolor painting to children at the Woodmere Art Museum.

Copyright 2013 Miriam Dretler
All rights reserved
JimAntics
Press F11 to toggle full screen display